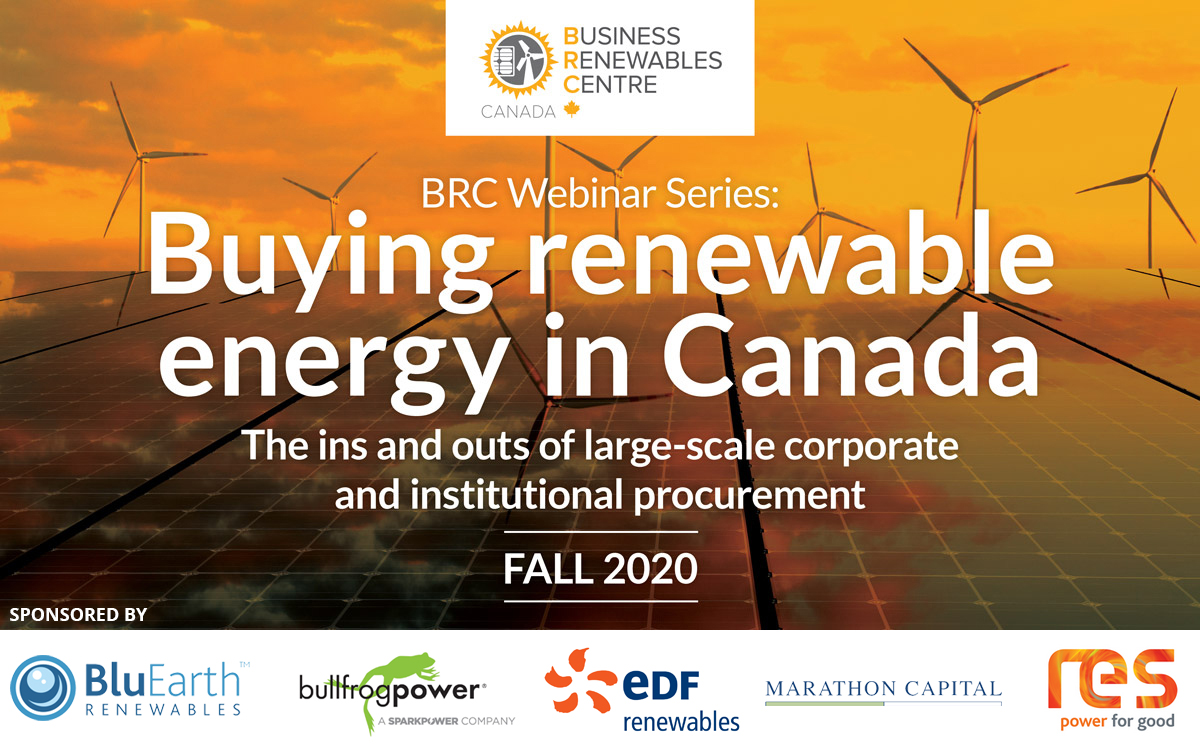 WEEK 4: RECs and carbon offsets
Talking RECs and carbon offsets
Nov. 10, 2020  »

10:00am - 11:00am

MST
- Webinar
- Public event
Managing the environmental attributes generated by a renewable energy project is an essential consideration of corporate procurement. Join us to hear from experts about the role renewable energy credits (RECs) and carbon offsets can play in corporate procurement in Canada and how to navigate the selection process.
We have created a series of videos that cover the basics behind large-scale corporate and institutional renewable energy procurement in Canada and we encourage you to view them before you attend this session
---
Week 4 Speakers
KELLY O'DONNELL
Senior Environmental Project Coordinator, Environment & Sustainability
UL Verification Services Inc.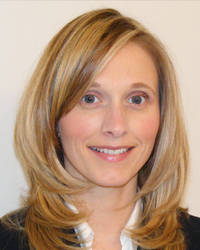 A graduate from the University of New Brunswick's School of Engineering, Kelly holds a bachelors in Mechanical Engineering.  While starting her career in high tech in Ottawa, Kelly quickly migrated to green building.  She is an experienced LEED AP, living and working as far away as Abu Dhabi.  Upon returning to Ottawa, she has become the program manager for UL's ECOLOGO program, which focuses on, among other things, Renewable Energy and REC certifications.  She is also the mother of two lovely teenage daughters.
SARA HASTINGS-SIMON
Senior Research Associate, Payne Institute for Public Policy, Colorado School of Mines
Research Fellow, School of Public Policy, University of Calgary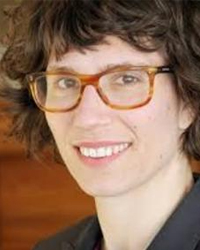 Sara is a senior research associate the Payne Institute for Public Policy at the Colorado School of Mines and a research fellow at the School of Public Policy at the University of Calgary. Prior to joining the university, Sara was the founding director of BRC-Canada and director of clean economy at the Pembina Institute. Sara has more than a decade of experience in clean tech, sustainability, and markets, working with utilities, renewable energy developers, financial institutions, governments (provincial and national), and oil and gas companies. She sits on the board of Emissions Reduction Alberta and the expert panel for Clean Growth with the Canadian Institute for Climate Choices, and was a member of the Alberta Clean Technology Task Force.
Previously she was the manager of the clean tech practice at McKinsey & Company where she developed an integrated North American supply and demand electricity market model. She holds a PhD in physics from the University of Geneva and has lived and worked in the United States, France, Switzerland and Canada.
---
BRC Webinar Series — Fall 2020
---
Sponsored by