Deal Tracker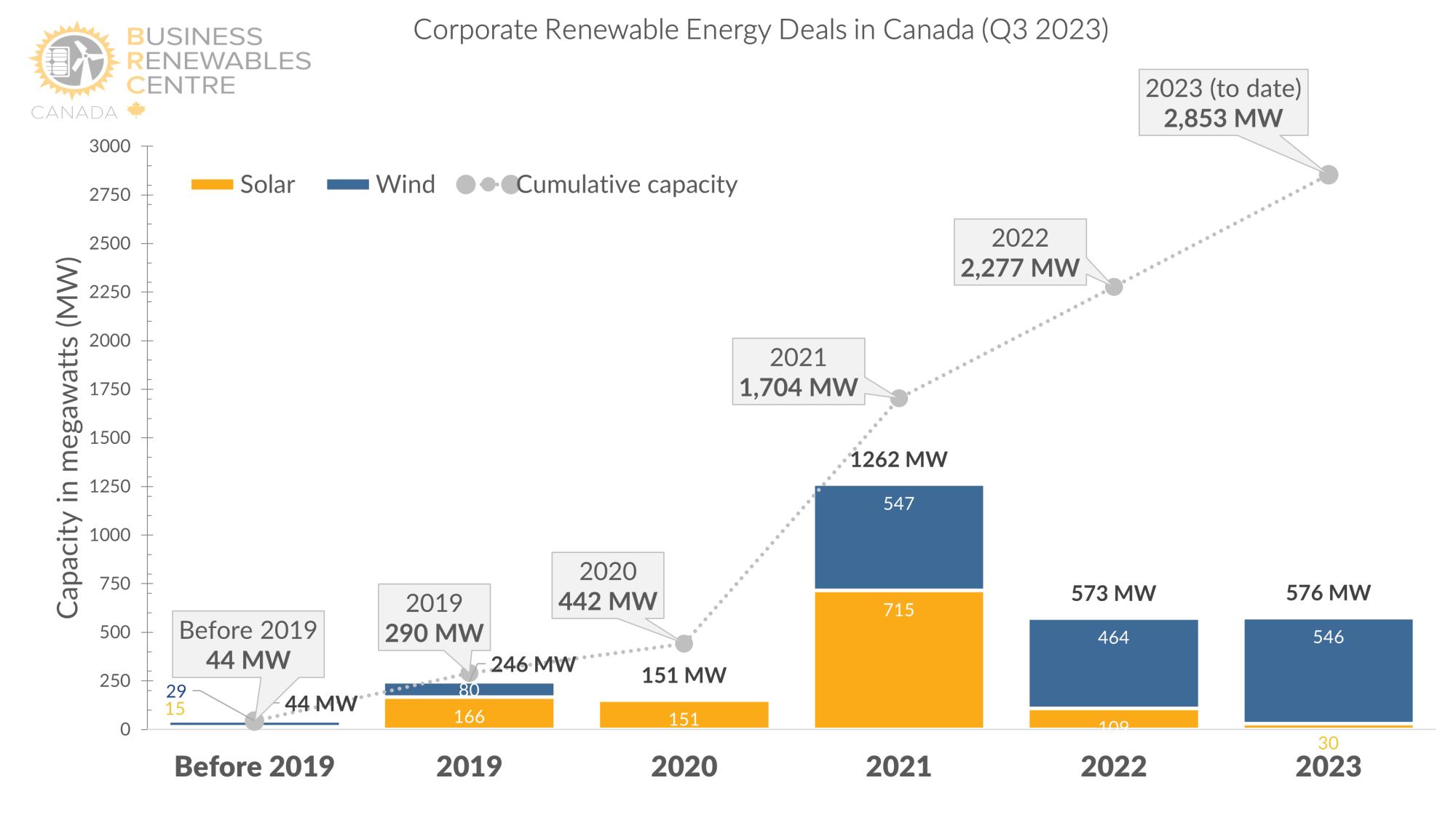 Community Benefits Summary: As of September 30, 2023, 2.85 gigawatts (GW) of renewable energy have been purchased through power purchase agreements (PPAs), enabling a total of 3.61 GW of project capacity. This equates to 10,532 gigawatt-hours per year of energy provided, leading to:
the creation of 5,900 jobs,
$5.5 billion in capital investment, and
production of enough energy to power 1.5 million homes. 
Highlights:
West Fraser and Pattern Energy: U.S. renewable energy developer Pattern Energy has commenced the operations of its first project in Alberta, the Lanfine Wind power project and announced its entry into a 10-year PPA with West Fraser, an integrated wood product company. Through the deal, West Fraser will acquire half of the facility's 150-megawatt (MW) capacity to reduce its scope 1 and 2 emissions by 46.2 per cent by 2030. The project, located in the Town of Oyen, had approximately 250 workers on-site during peak construction and has the capacity to power 30,000 homes in Alberta annually. 

Gibson Energy and Capstone Infrastructure: Gibson Energy Inc. has entered a 15-year PPA with Capstone Infrastructure and Sawridge First Nation. The agreement involves Buffalo Atlee 2 and 4, which combine for 26 MW of wind capacity. 

Cenovus Energy in vPPA at Forty Mile Wind Project: Cenovus Energy has emerged as the purchaser of 180 MW of the 280-MW Forty Mile Wind Project, a project developed by the RES group and recently acquired by ACCIONA Energía.