< Back to the News
The Globe and Mail (Editorial): The capital of wind and solar power in Canada? It's Alberta
Press Coverage
July 8, 2022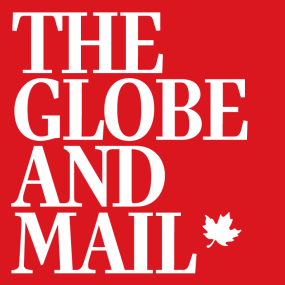 In 2021, before Amazon unveiled a new cloud-computing centre in Calgary, the company started to pour money into Alberta's bountiful potential for clean power.
The key deal came last June, with Amazon buying most of the power from a 465-megawatt solar farm, Canada's largest. In November, with local clean power secured, Amazon said it will invest more than $3-billion in its new facility in Calgary by 2037, and help create 950 jobs.
In the national imagination, Alberta is defined by oil and natural gas. But it is also proving to be home to a broader array of energy, from solar and wind. Natural Resources Canada points to Alberta, as well as the other Prairie provinces, as the home of the country's best outlook for solar power.
Alberta, among the provinces, has a unique deregulated electricity market. Companies such as Amazon can buy directly from power producers. The heft of Amazon makes things happen, but a bunch of smaller deals also matter, and since 2019 they've been mounting.
The Business Renewables Centre, which tracks such deals, tallied investments of almost $4-billion, supporting 4,500 jobs and producing two gigawatts of energy – enough to power every home in Calgary and three smaller Alberta cities. Hitting the 2 GW mark came three years earlier than expected. One of the latest deals was in June between the City of Edmonton and a wind farm. "Alberta is now the wind and solar capital of Canada," the BRC says.