< Back to the News
BRC-Canada announces new director
Public News
September 19, 2023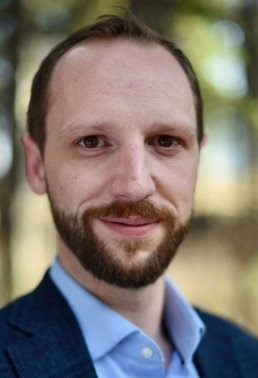 The Business Renewables Centre-Canada is excited to announce that, following a thorough and involved process which included BRC-Canada stakeholder interviews, an external job posting, reviewing over 100 applications, and two rounds of interviews, Jorden Dye was hired as the centre's new director.
Jorden was BRC-Canada's acting director for the past five months, while also fulfilling the duties of his previous post as program manager. During his time as acting director, the Alberta provincial government introduced a surprise moratorium for new renewable energy projects. It should get easier from now on, right?

All kidding aside, Jorden is confident he can continue to accelerate BRC-Canada's growth and evolution as a strong voice for corporate renewable energy buyers, developers and intermediaries. Before joining BRC-Canada, he worked at Mount Royal University's Institute for Environmental Sustainability. His work focused on industrial environmental disclosure, industry response to the energy transition, and scaling a Parks Canada initiative.
His ambitions for BRC-Canada in the coming year are extensive. In addition to weighing in on moratorium matters when appropriate, Jorden has already mapped out several webinars to round out the year:

• Key Drivers for Canadian Renewable Energy Market PPAs (September 21 - for buyers only)
• Canadian Jurisdictional Expansion (October 19)
• Legally Speaking (November 23 - for buyers only)

Under his guidance, the BRC-Canada team is also working on an Energy Storage Primer and a Business Case Primer for community participants and blog posts on reliability, reclamation and agrivoltaics.
If you have suggestions for additional topics, please email Jorden.