Fall Series Session #2 (BRCC only)
October 19, 2022 10:00 am - October 19, 2022 11:30 am MST

-

Hybrid (virtual and in-person)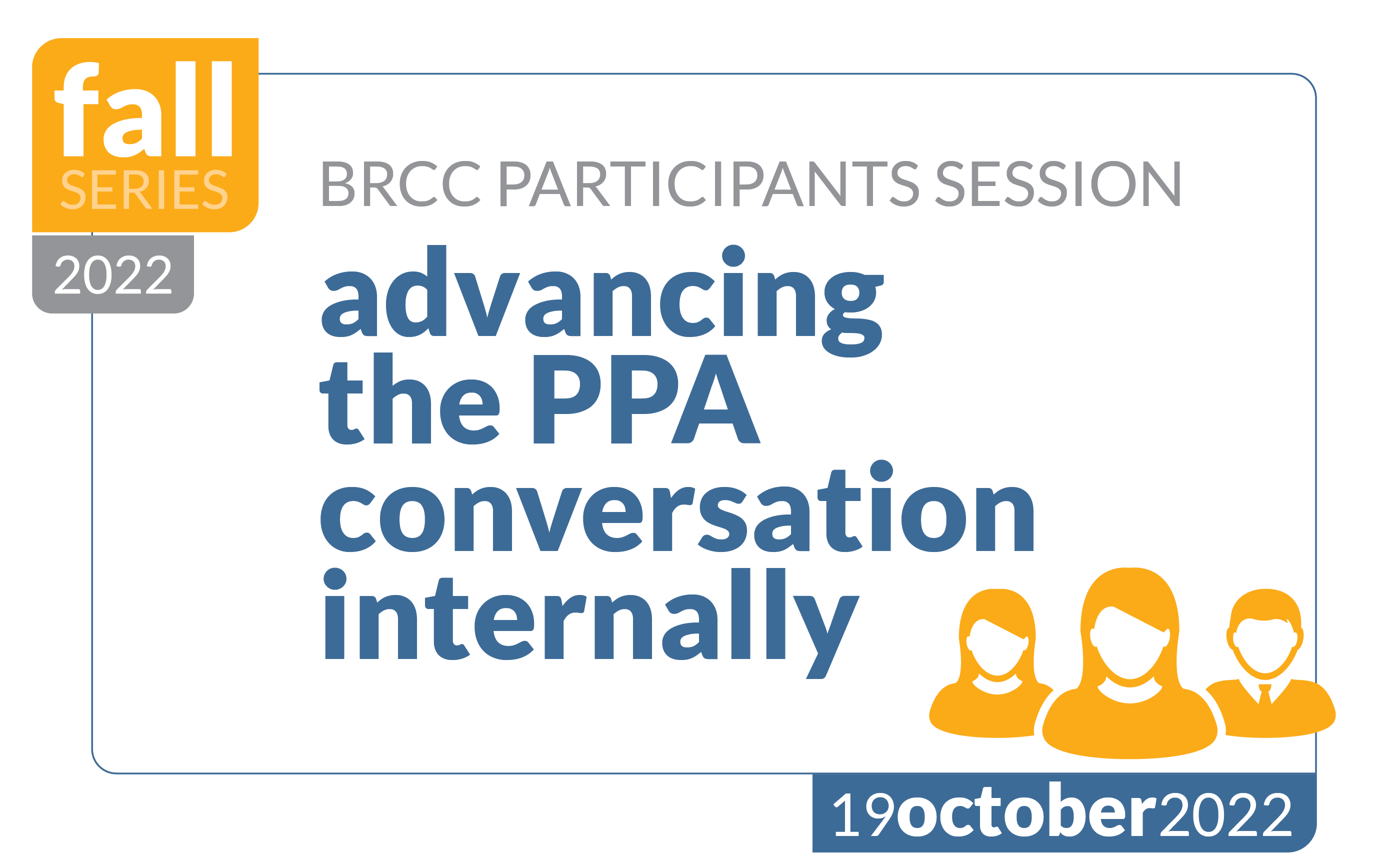 Why PPAs?
Renewable energy is on the rise in Alberta, with renewable energy power purchasing agreements (PPAs) made by private investments surging eightfold in 2021 compared to 2020. $3.7 billion will be invested into renewable infrastructure construction by 2023, creating 4,500 jobs as a result. This momentum has created an important window for companies, policymakers, and other environmental changemakers to advance ambitious climate action in Canada.
What is this session about?
Attendees will learn how to build the business case internally to engage their finance teams and advance renewable PPAs within their organizations. Expert buyers will share lessons from their own PPA procurement journeys, followed by a segment on Indigenous equity and breakout rooms for buyers-exclusive networking.
The BRC-Canada team will also be releasing our Deal Dream Team Guide, which walks new buyers through critical steps and considerations for setting up their own "dream team" to accelerate internal buy-in and the overall PPA process within their organizations!
Who is this for?
This event is for active BRC-Canada community participants only. It is designed for organizations interested in learning about corporate procurement of renewables as a way to reduce emissions, achieve ESG commitments, and even advance truth and reconciliation objectives.
---
Speakers
Ryan Laverty, TC Energy
Ryan Laverty has been with TC Energy for nearly 14 years. As Manager of Energy Origination & Development, he is responsible for structuring long-term bilateral contracts for both purchase and sale of electricity in Alberta. He worked on the Claresholm Solar project — Canada's largest private sector solar off-take agreement at the time (74 MW) — which started construction in 2020 and achieved commercial operation in April 2022. Previously, Ryan was a commercial Analyst and Ancillary Service Trader at AESO.

Jeremy Barretto, Cassels
Jeremy offers extensive regulatory, environmental, and Aboriginal law experience in obtaining approvals and negotiating agreements for renewable energy projects. He frequently represents project proponents in hearings before courts and regulators across Canada. Jeremy has presented at national conferences and published articles, including in the Alberta Law Review, Globe and Mail and CBC. He is a founding member of the Business Renewables Centre Canada's advisory board.
John Stewart, Starbucks
John Stewart is the Senior Manager of Energy & Renewables at Starbucks and is responsible for North American energy procurement and renewables strategy. Prior to this, John held a variety of corporate finance roles at Starbucks as well as Burton Snowboards. John lives in Seattle with his wife and two children.