< To Resources
Scope 3 Emissions: Vital Ingredient to Net-Zero Success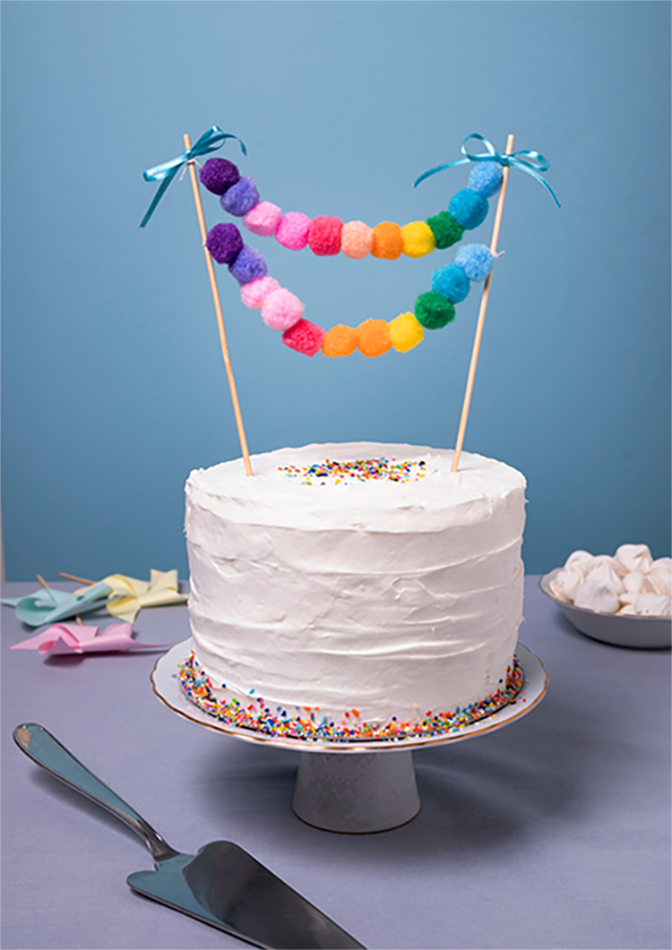 By Mary Margret, Analyst, BRC-Canada
If you picture a company's net-zero goal as a cake, scope 3 emissions would be the flour. This ingredient with the innocuous name usually makes up more than 70 per cent of total emissions and can be as granular in detail as a bag of the finest cake flour.

And, similar to when you drop an open bag of flour and it settles on every surface and in every nook and cranny, that's pretty much where you can find scope 3 emissions in a company's value chain. These are indirect upstream and downstream greenhouse gas emissions in a company's value chain, and they can be found in the extraction or acquisition of raw materials, pre-processing and manufacturing, logistics, distribution and storage, and the use and end-of-life of products or services.
A company's scope 3 emissions usually constitute more than scope 1 and 2 combined. (Scope 1 emissions are direct greenhouse gas emissions from sources controlled or owned by an organization, like emissions from vehicles, furnaces and boilers, while scope 2 emissions are indirect greenhouse gas emissions associated with purchased electricity, steam, heat or cooling.) This is why targeting scope 3 is one of the most crucial parameters for energy buyers to achieve the net-zero goals that will ensure their operations are compatible with climate stability1,2. There is no cake without flour.
What solutions are currently out there to reduce your scope 3 emissions? Even though organizations can not always directly manage scope 3 emissions, they can still influence the vendors' or suppliers' activities within their value chain to spur drastic reductions3. A set of initial options has been provided by the Science Based Targets initiative, or SBTi4, an organization that assists companies in setting science-based emissions reduction targets. SBTi specifies seven different emission reduction levers that can be pulled in conjunction with one another to reduce upstream and downstream scope 3 emissions5.
Supplier engagement is one of the strategies highlighted by SBTi that many companies are looking to employ as they address their upstream emissions. Similarly, folding in strategies like customer engagement and better product or service design could drastically reduce downstream emissions. However, since the energy buyer's scope 3 is scope 1 or 2 emissions for the supplier or vendor company, there is an overlap that often results in a lack of ownership or control, making it as challenging to reduce these emissions as it is to hold flour in a sieve.
But public and shareholder pressure, along with new regulations, are increasing the need to meet net-zero goals, and different types of interventions are coming into force to address value chain decarbonization targets6. One option is the procurement of renewable electricity by energy buyers on behalf of value chain partners. This was suggested by the Clean Energy Buyers Initiative (CEBI), a U.S.-based organization working on achieving a carbon-free energy system by tackling market and policy barriers.
This intervention directly targets the scope 3 emissions that result from the electricity emissions of the organization's partners. CEBI, as a part of their NextGen Initiative Activator series, identified that energy buyers are keen on implementing this intervention to meet their scope 3 targets. Due to this growing interest from energy buyers, the U.S. Environmental Protection Agency (EPA) contributed some grist for the mill by providing guidance on renewable electricity procurement mechanisms to decarbonize value chains .
Even this strategy comes with barriers like value chain complexity, limited access to data from suppliers in their value chain, and resource constraints among upstream and downstream suppliers. So CEBI found ways to smooth out these lumps in the batter, and has identified potential solutions for short-, medium-, and long-term timelines depending on the data made available by the value chain partners, the capacity of energy buyers to rely on self-reported vendor or supplier emissions, and the capability of value chain partners to report procured renewables credits themselves .
Recognizing the complexity and need for clarity, Greenhouse Gas Protocol7, an organization that establishes global standardization frameworks to measure and manage greenhouse gas emissions from public and private operations, is updating the corporate standards and guidelines. The protocol will come out with its updates next year, enabling more energy customers to address their scope 3 emissions easily and effectively .
For new buyers, the prospect of addressing scope 3 emissions might seem like a far-off goal, but as more companies approach their 100 per cent renewable energy targets we may see scope 3 power purchase agreements (PPAs) emerge as the next frontier in emission reductions. These PPAs could act like the crumb coat of a cake, filling in any gaps in the net-zero goal to present a solid, smooth product, just waiting for that final icing on the cake and presentation to the public.