< To Resources
The Power of Integrating Social Equity into Power Purchase Agreements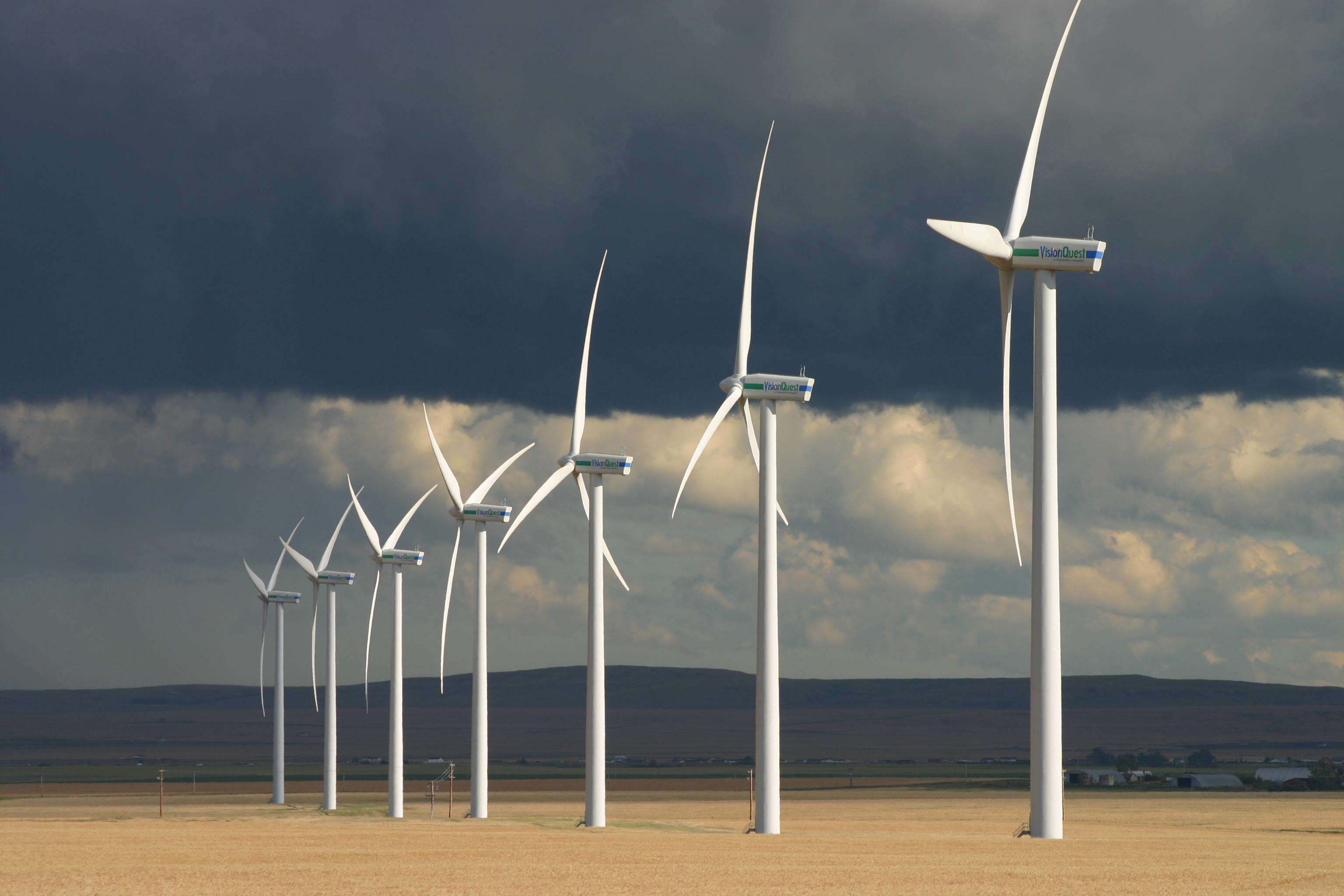 By Mary Margret, Analyst, BRC-Canada
As the corporate procurement market matures, the factors driving buyers to choose one project over the other have evolved as well. While price and capacity will always be driving factors, buyers are increasingly concerned about the additional benefits and impacts of their power purchase agreement (PPA)-backed project.
At the Business Renewables Centre-Canada Buyers' Bootcamp in April 2023, we found that as social equity concerns were introduced into projects, buyers switched their preferences. Initially, projects with the lowest cost and highest capacity clearly stood out. But as other considerations were included, preferences shifted.
What other considerations drive the decision-makers behind contracts that can extend 15 years or longer? Buyers responded strongly to Indigenous equity ownership, Indigenous partnerships for land leases, rural municipal support and gender equity in the development team.
Some might ask: why do we need environmental strategies to solve environmental and social problems?
The benefits of energy initiatives should be experienced by every consumer, but the traditional energy economy has often inequitably benefited more affluent neighbourhoods and overlooked low-income and marginalized communities. To avoid similar structural inequalities from being replicated in the clean energy economy, the existing inequalities within the energy industry must be addressed1.
For a world transitioning to a low-carbon energy system, it is crucial that renewable energy development does not fall into the norm of overlooking the social aspect of sustainable development. It must ensure that marginalized groups also experience the benefits of renewable development.
As we all know by now, PPAs are an effective mechanism to accelerate renewable energy development. But did you know they could also be an effective tool for shifting the energy industry into a more equitable direction? These agreements can address issues such as energy sovereignty and extend employment opportunities to historically underemployed sectors.
LevelTen Energy, a BRC-Canada Gold participant and a leading platform provider for renewable energy transactions, surveyed industry partners and pointed out that developers are keen on promoting their diversity, equity and inclusion commitments mainly because corporations are increasingly prioritizing the social issues. With corporations pushing for more equitable employment practices and supply chain transparency, many developers opt for equitable and diverse initiatives that dive into social equity to stay competitive among buyers2.
One way to carry this forward is for developers to partner with communities. In 2021, Elemental Energy, a BRC-Canada participant, partnered with Cold Lake First Nations to provide solar energy through a PPA deal with Cenovus. Through this deal, Cenovus was able to tackle both its climate and social goals by advancing Indigenous reconciliation through economic engagement. In the project announcement, Cold Lake First Nations Chief Roger Marten noted that along with having a project that respects the cultural and social contexts of their community, having an ownership stake in the project allows them to realize long-term economic benefits3. 
Early, properly resourced, and inclusive engagement, as reiterated by many studies and project experiences, should be given when building and operating industrial developments, especially in marginalized communities. Deep, transparent and effective engagement can seem costly and time-consuming at first, but aligning with the community's interests ensures the project's resiliency and proactively steers the project away from potential issues. Collaborating with community-based organizations is another way companies can learn and implement equitable strategies. These partnerships can help build networks, access local knowledge and resources, and ensure the inclusion of community perspectives in PPAs. Moreover, as highlighted by the Clean Energy Buyers Institute, a U.S.-based organization working on achieving a carbon-free energy system by tackling market and policy barriers, companies can support jobs that promote better wage standards and equitable workforce development which can have significantly improve the quality-of-life of workers and their families, while only marginally increasing the cost on utility-scale clean energy development4.
In 2018, EDF Renewables Canada signed a Renewable Electricity Support Agreement with the Alberta Electric System Operator (AESO) in partnership with the Blood Tribe that showcased a good example of how developers can work and collaborate with Indigenous communities. As highlighted by Chief Roy Fox in the project announcement, the Cypress Wind project helped the community actively participate in the development of an energy project, which was new for the community even though their lands played a crucial role in the growth of Alberta's fossil-fuel-based energy sector. From engaging with community members, local government officials, local organizations and businesses, the Cypress Wind project team ensured the project would be sustainable socially, environmentally and economically. They put strategies in place to boost economic opportunities for Alberta businesses and the Blood Tribe communities5. 
Showcasing significant actions to contribute to society helps companies build good relationships with their customers, local organizations and communities. It also enhances the brand and strengthens stakeholder relationships. Investing in improving the social outcomes of procurement is also proven to influence a company's financial performance positively6. Building projects rooted in social and environmental ethics also makes the project more resilient and increases the organization's adaptive capacity to respond to future disruptions.
The PPA between Volt Energy and Microsoft in 2021, though not in Canada, could serve as a template for buyer and developer companies to stay resilient by integrating social equity through community impact funding strategies. Volt Energy, a minority-owned renewable energy developer, and Microsoft entered into an environmental justice PPA, as they call it, where the two companies invested a portion of the project's revenue in minority and rural communities. Volt Energy believes that investments in clean energy should be made in minority communities disproportionately impacted by environmental injustices who are behind in securing the benefits of a clean energy economy. Such investments promote businesses and the job benefits of the clean energy movement to these communities and bring the benefits of renewable energy closer to communities that do not receive the positive impacts of clean energy initiatives7.  
As organizations are increasingly bringing solutions for a world ready for a sustainable and equitable future, PPAs play a significant role in advancing economic and environmental benefits and maximizing social impacts. Not only can your organization create ripple effects beyond your project and contribute to a more equitable world, but looking at energy procurement from a social lens can also enhance your brand and improve your stakeholder relationships. So, when are you going to integrate social equity into your PPAs?