< Back to the News
St. Albert Today: Renewable power market booming in Alberta: experts
Press Coverage
July 1, 2022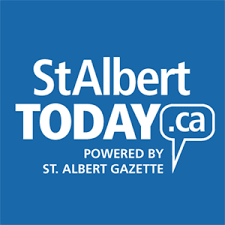 Alberta has become a destination for renewable energy projects due to the unique electricity market and prime weather in the province, experts say.
The province will see $3.75 billion in investment in the renewable sector by 2023, said Nagwan Al-Guneid, the director of Business Renewables Centre (BRC) Canada, which is now producing two gigawatts of clean energy, more than enough electricity to power all the homes in Calgary, Lethbridge, Medicine Hat, and Red Deer combined.
"It's very exciting times to see this boom," Al-Guneid said.
The BRC Canada, a group that works to make it easier for corporations to enter the renewables market, was established in 2019. BRC set a goal of reaching two gigawatts of energy generation by 2025, but have reached the goal three years early.
"We want it to be ambitious and bold, but we want it as well to be realistic," Al-Guneid said.
The new investment will create 4,500 jobs in the province, and BRC is seeing companies such as Amazon, TC energy, and RBC coming to Alberta to invest in the renewable sector.