< Back to the News
Renewable energy tax revenues add up to windfall for Alberta municipalities
Press Coverage
October 23, 2023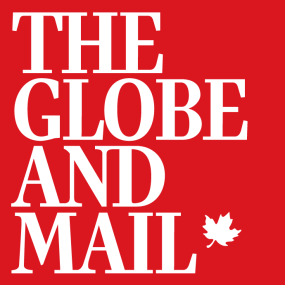 The reeve of Paintearth County, a small municipality in central Alberta, wasn't always in favour of renewable energy development, but Stan Schulmeister's tune changed when he was elected and saw the outsized effect wind farms in the area have had on local tax revenue.
Paintearth, about 150 kilometres east of Red Deer, is among dozens of rural municipalities in the province that collectively received more than $28-million from wind and solar projects last year, according to an analysis by the Business Renewables Centre-Canada.
Mr. Schulmeister worries about how the United Conservative government's pause on renewable development approvals will affect future revenue.
Alberta leads Canada in renewable development, with nearly $4.7-billion in new projects since 2019. The vast majority are in the south, which has wind and hundreds of sunny days.
Such projects bring cash to municipalities through land taxes. BRC-Canada obtained the 2022 tax assessment value of each project, and the local mill rate, to arrive at the $28-million figure. The proportion of renewables revenue in each municipality's bottom line varies. For Cypress County, which covers Alberta's southeastern-most corner, it's only around 1 per cent. But head west to 40 Mile, the county next door, and renewables comprise more than half of municipal revenue.
Paintearth received around $2.5-million in 2022, which represented 15.7 per cent of its total intake.
"It's huge," Mr. Schulmeister said in an interview. "When you're running on a $14-million budget, that all helps."
The cash that flows to the municipality from wind projects has helped keep Paintearth's land taxes among the lowest in the province, Mr. Schulmeister said. It has also gone a long way to plugging the fiscal gap caused by a downturn in local oil and gas activity.
"Something has to replace that, or we have to go into the pocket of every taxpayer and ask for more," he said. "Renewables are just one revenue stream that we're going to depend on, I think."
Cash from renewables is set to swell Paintearth's coffers even further in the coming months and years, with solar projects in the works and three more wind projects at various stages of completion.
Based on BRC-Canada's calculations and projects in the Alberta Electric System Operator's connection queue, revenue to Alberta municipalities is projected to increase by six to nine times – or an additional $170-million to $250-million – in just a few years.
But "anytime you stop something … investors may find a new place to invest. And that's always a bit of a concern," Mr. Schulmeister said. "We have a pretty robust economy and I'd like to see it stay that way."
Read more here: