< Back to the News
Edison Energy: Investments from new corporate sectors and First Nations are catalyzing Canada's renewables market
Press Coverage
May 11, 2022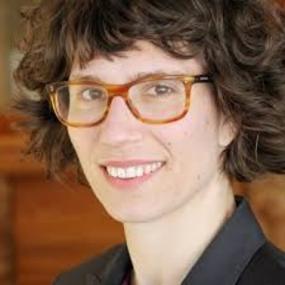 By Elana Knopp, Senior Content Writer, Edison Energy
Edison Energy recently sat down with Dr. Sara Hastings-Simon, an Expert Advisor at BRC-Canada, to discuss Canada's growing market for corporate renewable energy deals. Hastings-Simon is a professor in the department of physics and astronomy and school of public policy at the University of Calgary, where she directs the Masters of Science in Sustainable Energy Development. Edison Energy is a silver-level participant in BRC-Canada.
---
In 2014, Rocky Mountain Institute (RMI) established the Business Renewables Center in the U.S., bringing together stakeholders to overcome market barriers that hindered corporations from executing large-scale wind and solar transactions.
Five years later, in 2019, the Business Renewables Centre (BRC)-Canada launched with the goal of using the U.S. model to accelerate renewable energy across the commercial and industrial sectors in Canada.
"Going back to that time, there had been two small renewable PPA transactions--there was not an active market in Alberta," said Sara Hastings-Simon, an Expert Advisor at BRCC. "I was quite familiar with the state of the PPA market in the U.S. Some parts of Canada were very similar in terms of having an active procurement market, so the goal was to really try to catalyze that market here. It really felt like there was an opportunity that wasn't being pursued."
Compounding this was the large number of corporates in Canada setting robust renewable energy targets but with plans to procure that energy in the U.S.
"That seemed like a missed opportunity to have the procurement closer to where it was happening," Hastings-Simon said. "I just think there was a lack of awareness. People aren't totally aware that Alberta and Saskatchewan are places with excellent renewable energy resources – some of the best wind and solar resources in Canada."
In 2016, the Government of Alberta directed the Alberta Electric System Operator (AESO) to create a plan to incent the development of new renewable electricity generation projects in Alberta by 2030. AESO subsequently set up a Renewable Electricity Program to encourage the development of 5,000 MW of utility-scale renewables by 2030.
A year later, AESO launched the competitive procurement process, culminating in nearly 1,400 MW of wind energy projects.
"The prices for wind ended up coming in quite a bit lower than expected," Hastings-Simon said. "There was not just the promise of potential future corporate contracts, but they were actually very well-structured government contracts that were available and that attracted a lot of external attention from developers. And so, there were a lot of additional projects that were added to the queue. There was this benefit of having the price discovery where people saw what the prices actually were, and I think that really helped contribute to what I would call the start of this robust corporate procurement market here."
Alberta's booming market
The generation, transmission, and distribution of electricity in Canada fall primarily under provincial jurisdiction, with provincial governments exercising their jurisdiction through provincial Crown utilities and regulatory agencies.
"The majority of the provinces in Canada have regulated electricity markets and many of those are Crown corporations, so you have this very vertically integrated market," Hastings-Simon said.
Unlike private companies, Crown corporations are established and regulated by Canada's government and are commercially owned by either a national or regional governmental authority.
Some provinces, however, have moved towards a more competitive generation system with the private sector playing an increasing role, giving rise to independent power producers.
As an example, Alberta's electricity sector is based on market competition and has a long-standing hourly wholesale energy market, a competitive retail market, and traditional cost-of-service regulation only in the distribution and transmission sectors.
"The market where the largest number of corporate PPAs are happening is in Alberta, which is the province that has a totally deregulated market," Hastings-Simon said. "It's very similar in some ways to Texas, for example, and very easy to enter into these kinds of contracts. The biggest thing that other provinces could do to encourage similar deals is to create the structure that allows for that to happen. It would mean deciding that this is something that they want to have happen, and then using the mechanisms that exist within their regulatory structure to allow them to do so."
2021 was a banner year for corporate renewable energy deals in Canada, according to a report released in January by BRC-Canada. With 1,262 MW worth of renewable energy contracts announced, 2021 nearly quadrupled Alberta's cumulative total and now stands at 1,703 MW--enough to power over 640,000 homes in Canada.
"We're seeing a broadening of the sectors," Hastings-Simon said. "To me that mirrors what has happened in the U.S. We have a lot of oil and gas companies in Alberta that are interested in this space. They are obviously very knowledgeable about energy and pricing, so certainly a lot of early interest from that sector. But I think we're seeing a growing interest from the consumer-facing and tech sectors, and that's both international organizations, but also national companies. I think that there is a lot of excitement around what it brings as far as investment and jobs in the near term, and then the longer-term tax revenue opportunities for municipalities."
Indigenous leadership in renewables
First Nation communities across Canada's provinces have played an integral role in renewable energy for decades.
In B.C. alone, First Nations own, operate or co-partner 79 grid-tied renewable energy projects, delivering 14 percent of the province's electricity, according to a recent report published by the Pembina Institute. Most are small-scale hydro, solar, wind or bioenergy projects. This represents millions of dollars in investment from First Nations in renewable energy projects, which have attracted capital independently and through partnerships with independent power producers.First Nations in renewable energy projects, which have attracted capital independently and through partnerships with independent power producers.
In Alberta, the Athabasca Chipewyan First Nation (ACFN) recently announced its new renewable energy partnership with Concord Pacific/Concord Green Energy, which will launch a portfolio of three solar farms in Southern Alberta totaling 67.6 MW of installed capacity.
"In Canada, there is an interest in building opportunities for companies to work with First Nations populations when it comes to development in ownership of renewable energy," Hastings-Simon said.
Cenovus—one of Canada's largest oil and gas companies—recently entered into a PPA to buy renewable power from a new 150 MW solar farm planned for Southern Alberta that will be developed in part by Cold Lake First Nations.
"This is tied to the broader context of the economic element of reconciliation," Hastings-Simon said. "There are interesting opportunities for companies to enter into PPAs for projects that are owned by First Nations, and potentially also projects that are developed on First Nations reserves. There are companies in Alberta that, outside of renewable energy procurement, are working to partner with Indigenous businesses and communities, so there's a precedent for that there."
---
Stay tuned for Edison Energy's next instalment in its series with BRC-Canada! Check out additional conversations with leading experts from across the industry in Edison Energy's Visionary Voices: Perspectives in Energy Series.