< Back to the News
Edison Energy: With growing corporate demand and progressive policies, Canada could be the next big thing for renewables
Press Coverage
March 9, 2022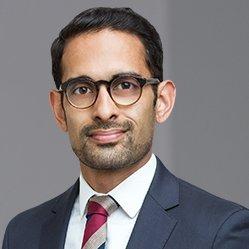 By Elana Knopp, Senior Content Writer, Edison Energy
Edison Energy recently sat down with BRC-Canada advisory board member Jeremy Barretto, a partner in the Business Law Group at Cassels, Brock, and Blackwell, to discuss Canada's growing renewable energy landscape. Edison Energy is a silver-level supporter of BRC-Canada.
---
In February 2020, Greengate Power Corporation and Copenhagen Infrastructure Partners announced an agreement to fund the development and construction of the 465 MW Travers Solar project, located near the small Village of Lomond in southern Alberta, Canada. The 35+ year project, which is located on privately-owned cultivated and grazing land, is expected to be fully operational by Q4 2022 and will be the largest solar farm in Canada to date.
The project is indicative of Canada's growing renewable landscape, with deals to buy renewable energy to supply corporate demand now among the biggest drivers of new wind and solar energy development across the country. Last year was a record breaker for new corporate renewable energy procurement, with the largest number of deals ever announced in a single year–nearly tripling all previous years combined.
Alberta, in particular, has seen a growing and diverse list of commercial, industrial, and institutional entities purchasing renewable energy. The nearly two dozen deals will cumulatively support 2,277 MW of new wind and solar development, bringing $3.75 billion in investment and 4,500 jobs to Alberta's economy.
Business Renewables Centre-Canada (BRC) has been at the forefront of this growth. The nonprofit is seeking to catalyze the market for non-utility procurement in Canada to grow renewable energy development, with a goal to help corporations and institutions procure 2 GW of renewable energy by 2025.
"I have heard about corporate renewable energy markets exploding and blossoming in the States and I was thinking, why aren't we part of this story?" said Jeremy Barretto, a partner at Canadian law firm Cassels Brock & Blackwell LLP and a member of BRC-Canada's Advisory Board. "And it's happening, but I think it's a very below-the-radar story. We have a market in Canada as big or bigger than New York or California that just doesn't get any attention but it's ripe for participation."
An early example of a project backed by a virtual power purchase agreement (VPPA), was the 29.2 MW Bull Creek Wind Facility, located in the Municipal District of Provost, Alberta, in commercial operation since 2015. The project represents a long-term PPA with Alberta Schools Commodities Purchasing Consortium.
"I consider it to be one of the first modern virtual PPAs in Alberta," Barretto said. "That was a very unique project at the time because there wasn't as much activity in renewable energy. We didn't have economy-wide carbon pricing in Canada yet and these deals weren't as common. But since then, there's been rapid growth of the VPPA market, especially in the last three or four years, going north of 1.7 GW in Canada. These deals are concentrated in the Province of Alberta where they have a deregulated market similar to ERCOT in Texas. Alberta is the centerpiece of growth of corporate renewable energy deals in Canada but we're also seeing project development in other provinces. It's definitely a sector that is growing across the country."
While Alberta is currently the easiest market for generators of renewable electricity or companies that want to transact in renewable electricity, other Canadian provinces like Nova Scotia are also seeking ways within their own systems to drive private renewable energy deals.
This is being driven by Canada's net-zero target by 2050. In addition, the country recently submitted its enhanced Nationally Determined Contribution (NDC) to the United Nations, committing to cut greenhouse gas emissions (GHG) by 4045 percent below 2005 levels by 2030.
Canada's NDC submission outlines a series of investments, regulations, and measures that the country is taking in pursuit of its ambitious target, which includes input from provincial, territorial, and Indigenous partners. The submission represents Canada's first emissions reduction target that is enshrined in law under the new Canadian Net-Zero Emissions Accountability Act.
A major driver of renewable energy can also be attributed to Canada's federal carbon pricing regulation, which exists in every jurisdiction across the country.
"As in the States, each province has their own systems for large emitters and consumers, but the federal government in Canada came through with legislation if a local province does not impose its own carbon price," Barretto said. "We are seeing some oil and gas companies enter into contracts for renewable energy, in part to offset emissions they may have through their operations."
The legislation, known as a backstop, was enacted in 2019 and established a national minimum price on carbon pollution starting at $20 per tonne and increasing to $50 in 2022. Following engagement with provinces, territories and Indigenous leaders, the minimum price on carbon pollution for direct pricing systems will increase by $15 per tonne per year starting in 2023 through to 2030.
"The second driver of renewable energy growth is corporate social responsibility for ESG (Environmental, Social, and Governance), where there is increased attention to a company's environmental performance," Barretto said. "A lot of companies are catching up to what their counterparts have done in the last few years in terms of entering into agreements for renewable energy and being good corporate citizens. But in my view, in Canada a lot of it comes down to dollars and cents. A lot of companies are seeing big economic benefits to considering these corporate renewable energy deals, that the price of renewables has fallen, and that there are other environmental benefits."
Addressing environmental justice
Last year, Canada introduced legislation which calls on the federal government to study the link between race, socio-economic status, and environmental risk, and to develop a national strategy to prevent environmental racism and advance environmental justice.
"I think environmental justice has been a priority, particularly around companies that want to buy renewable electricity to ensure there are local benefits," Barretto said. "What I've seen is companies who are buying renewable electricity will often partner with local Indigenous communities or require that some of the jobs or economic benefits stay in the local community. We've also seen growth on small-scale renewable electricity projects, with projects being developed right on the land of the First Nation community. Those types of projects have been easier for local Indigenous and other communities to take part in. That is something that is definitely a work in progress to ensure that benefits from these renewable energy projects are equitably shared by local Indigenous communities."
Barretto cites capacity as the primary barrier to Indigenous participation in clean energy project development, emphasizing the need to boost education and training.
The Indigenous Clean Energy (ICE) network has been working to advance Indigenous inclusion in Canada's energy economy through Indigenous leadership and collaboration with energy companies, utilities, governments, and development firms.
"They are a group of young Indigenous people in Canada that are really working on primarily small-scale renewable energy projects," Barretto said. "I think that's where the industry has to focus in terms of wanting more Indigenous people to participate in projects. The industry has to invest in opportunities to build that capacity."
Other challenges around clean energy development continue to exist, including environmental impacts, although Barretto notes that much has been done around mitigation.
"I think in Canada we have pretty robust processes to consider concerns, given that we're an energy-developing nation and our Indigenous communities have constitutionally protected rights," he said. "If a government is deciding whether to approve a wind or solar project, they would have to consult with the local Indigenous communities that are affected. That's something unique to Canada. That's why when we talk about social or environmental justice in Canada, Indigenous communities are right at the heart of that because they have constitutionally protected rights regarding government decisions, including those in relation to renewable energy."
Barretto notes the growing trend of increasing Indigenous partnership and ownership of renewable energy projects across Canada, which he says is the future of the country's clean energy transition.
"It's bringing Indigenous communities along as co-owners of these projects," he said. "I think that's the way–in the Canadian context–that we can achieve decarbonization and reconciliation with Indigenous peoples, which is another priority for the country. Canada is definitely a place to look at for renewable energy investment. We have a very clean grid–the majority of electricity on our grid is renewable if you consider hydro, but there's still a lot of room for growth. We're also an oil and gas- producing nation, so there's a big challenge ahead to use electricity to get to our net-zero commitment."
---
Stay tuned for Edison Energy's next instalment in its series with BRC-Canada! Check out additional conversations with leading experts from across the industry in Edison Energy's Visionary Voices: Perspectives in Energy Series.