< Back to the News
Alberta's budding energy-storage industry is set to bloom. The renewables pause has cast a chill
Press Coverage
August 22, 2023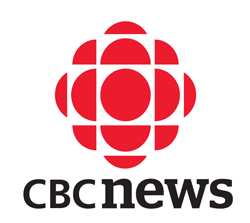 Alberta's renewable-energy moratorium has put a spotlight on the future of wind and solar projects in the province, but there is another, related industry that has also been caught up in the province's sudden and controversial decision.
Energy storage.
The industry is nascent in Alberta — with just five small facilities totalling 90 megawatts of capacity connected to the power grid — but industry watchers believe it could be on the cusp of a major surge.
Companies have submitted dozens of applications to the Alberta Electric System Operator (AESO) for new projects, potentially representing thousands of megawatts' worth of industrial-scale battery storage that could come online in the next few years.
Many of those projects are in an early stage. Not all will necessarily end up getting built. Others, however, are nearing completion and due to be connected to the grid later this year.
At the heart of the boom in business interest are a few key factors: the declining cost of large-scale batteries, the increasing costs (both financial and environmental) of carbon emissions, and the rapid growth in renewable energy, which goes hand-in-hand with energy storage — both technologically and economically.
Prior to the provincial government's pause on renewables, the energy-storage industry had been working with AESO on modernizing Alberta's power purchasing and distribution rules to better fit with the role that large-scale batteries and other forms of energy storage could play on the grid.
That work continues, and the industry remains optimistic about future growth. But, at the same time, uncertainty surrounding the Alberta government's stance on renewable energy has spilled over into this sector.