< Back to the News
Alberta electricity regulator opts for least stringent application of renewable energy pause
Press Coverage
August 24, 2023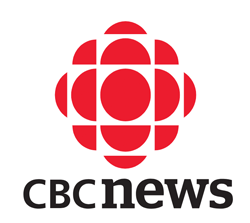 The Alberta Utilities Commission has offered more clarity on how it will apply the seven-month moratorium on new renewable-energy projects ordered by the Alberta government, opting for the least stringent application of the law.
The provincial government issued the moratorium on Aug. 2, to the surprise of the renewable-energy industry, which wasn't consulted ahead of time.
The AUC, which regulates Alberta's electricity market, was ordered to cease all approvals of new renewable-energy projects until Feb. 29, 2024.
The regulator sought feedback from the industry on exactly how it should apply the new law, however, as it saw three possible options:
"Complete abeyance," meaning it would stop accepting renewable-energy applications altogether and stop processing applications that were in progress.
"Partial abeyance," meaning it would not accept new applications but continue processing existing applications up to a certain point.
"Approval hold only," meaning it would continue to fully process new and existing applications but hold off on issuing approvals until after the moratorium expires.
On Tuesday, the AUC announced it had decided on the "approval hold only" option.
In a written statement, the regulator said it "will continue to process applications up to the approval stage for new hydro developments and power plants that produce renewable electricity while the approval pause period is in effect."
"The AUC is prohibited from issuing approvals until the pause period expires," it added.
'Least worst option'
The move was welcomed — in part — by Jorden Dye, acting director of the Calgary-based Business Renewables Centre, which helps connect developers and buyers in the renewable sector.
"They took the least worst option available to them, in the absence of the government removing this unprecedented moratorium," Dye said of the AUC decision.
Dye had previously urged the regulator "to take every action available to restore some level of investor confidence" by opting to pause approvals only and continue accepting and processing applications.