Risk Management in Power Purchase Agreements (Active BRC-Canada buyers only)
March 22, 2023 10:00 am - March 22, 2023 11:30 am MST

-

Virtual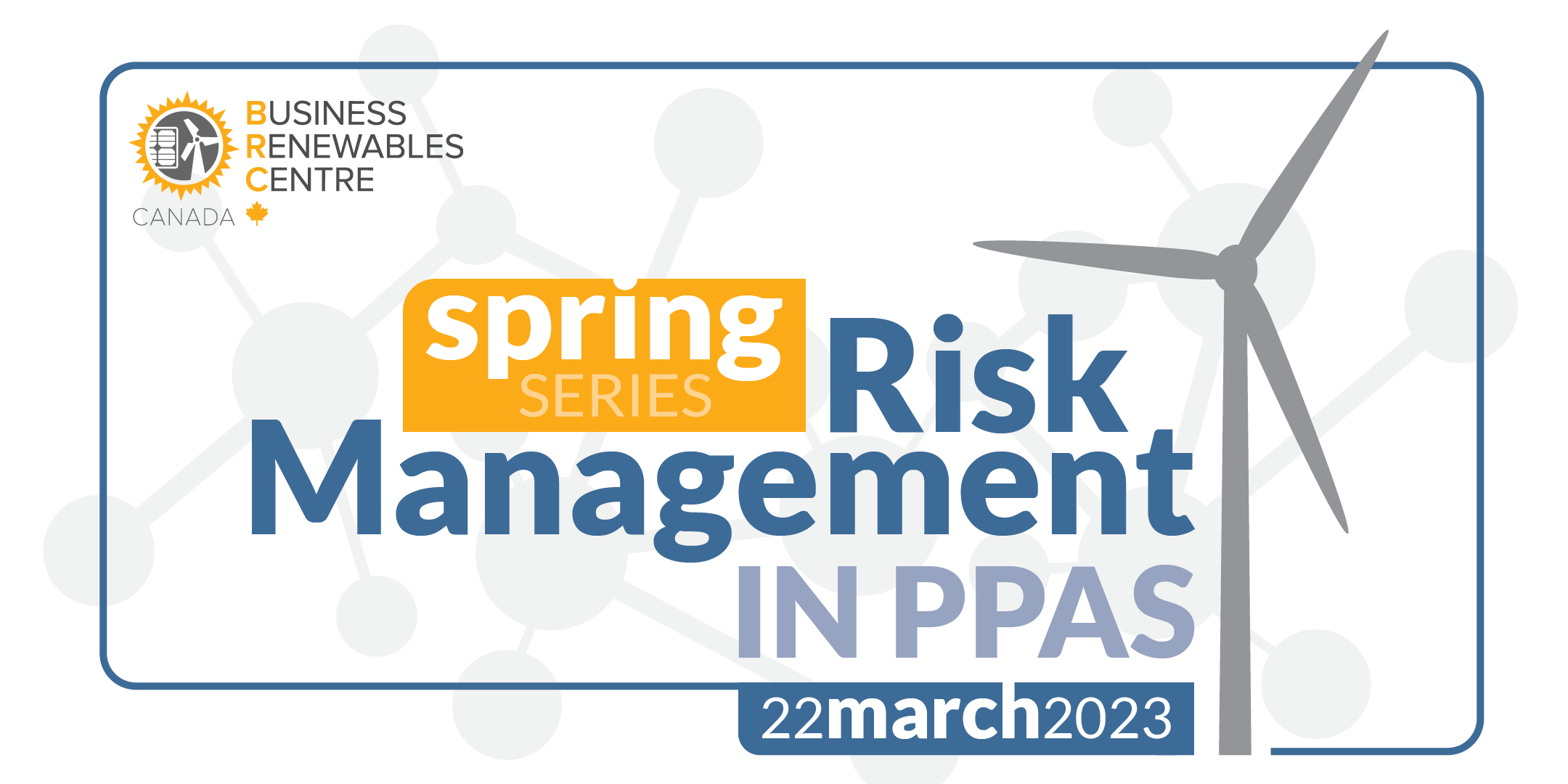 This event, for active BRCC buyers only, will cover managing risks in power purchase agreements (PPAs) while also explaining how to better equip your finance managers with financial considerations on PPAs. This webinar is designed for environmental, social and governance (ESG)/sustainability teams, as well as finance managers in a buyer company.
Speakers
Mark Porter
Vice President of Programs, Clean Energy Buyers Association
Mark Porter is the Clean Energy Buyers Association Vice-President of Programs. He supports all CEBA programs that are working to accelerate corporate transactions of renewable energy, for companies' own load and in supply chains worldwide. In 2007, Mark began working for Ernst & Young's transaction-focused renewable energy group where supported projects across the technology spectrum in Europe, Canada and North America. He joined Rocky Mountain Institute's Business Renewables Center program in 2016, working to accelerate offsite non-utility procured renewable energy transactions. Mark has developed a growing number of resources and delivered numerous programs to help buyers and sellers and accelerate the renewables market.
Joan Hutchinson
Managing Director, Offtake Advisory, Marathon Capital
Joan Hutchinson has over 25 years of experience in North American energy markets and renewable energy project development. She is Marathon Capital's Managing Director, Offtake Advisory, based in the San Francisco office, and focuses on commercial and industrial offtake advisory within the energy markets.
Before joining Marathon Capital, Joan was Vice-President of Origination and Business Development at Lincoln Clean Energy, LLC, where she led efforts for wind, solar, and storage projects resulting in over 1,600 megawatts of transactions in three years, including many power purchase agreements with first-time corporate buyers. Prior to that she worked for Ridgeline Energy, Citigroup Energy and Powerex, Inc.
Joan received her Bachelor of Electrical Engineering from the University of Victoria and holds a Series 79 investment banking licence.
Thank You to Our Sponsor
Thank you to EDF Renewables! Our event programming would not be possible without the support of our sponsors.