Fall Series Session #1
September 28, 2022 10:00 am - September 28, 2022 11:30 am MST

-

Virtual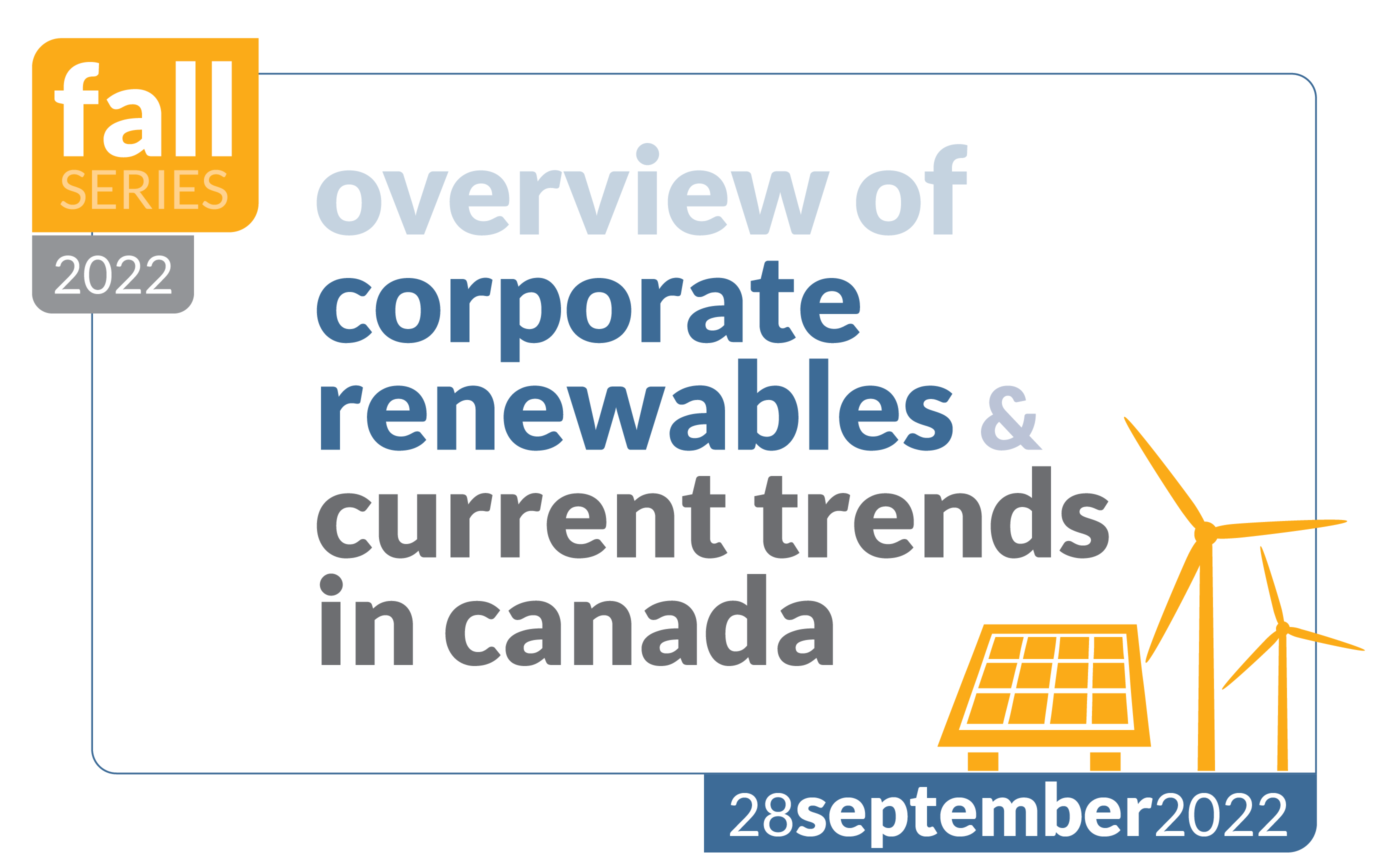 Why corporate renewables?
Renewable energy is on the rise in Alberta, with renewable energy power purchasing agreements (PPAs) made by private investments surging eightfold in 2021 compared to 2020. $3.7 billion will be invested into renewable infrastructure construction by 2023, creating 4,500 jobs as a result. This momentum has created an important window for companies, policymakers, and other environmental changemakers to advance ambitious climate action in Canada.
What is this session about?
In this webinar, BRC-Canada will look to the future of corporate renewables in Canada. We will provide an overview of corporate renewables and policy trends in 2022, including a discussion of expanding the renewables market to other provinces and economic reconciliation with Indigenous communities. Stick around after the panel discussion for interactive breakout rooms to deepen the discussion!
Who is this for?
This event is designed for organizations interested in learning about corporate procurement of renewables as a way to reduce emissions, achieve ESG commitments, and even advance truth and reconciliation objectives. Developers, intermediaries, policymakers, and funders interested in emerging trends in the corporate renewables market in Canada are also welcome to attend this event.
---
Speakers
Sara Hastings-Simon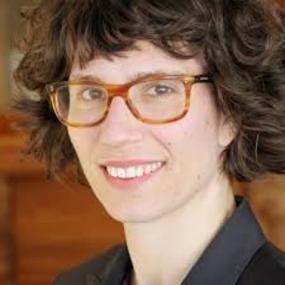 Dr. Sara Hastings-Simon is an assistant professor in the department of Physics and Astronomy, and the School of Public Policy at the University of Calgary, and is the director of the Master of Science in Sustainable Energy Development (SEDV)​ program. Previously she was the director of clean economy at the Pembina Institute, where she founded the Business Renewables Centre Canada.​ Before that, she was the practice manager for Clean Technologies at McKinsey & Company.
Guy Lonechild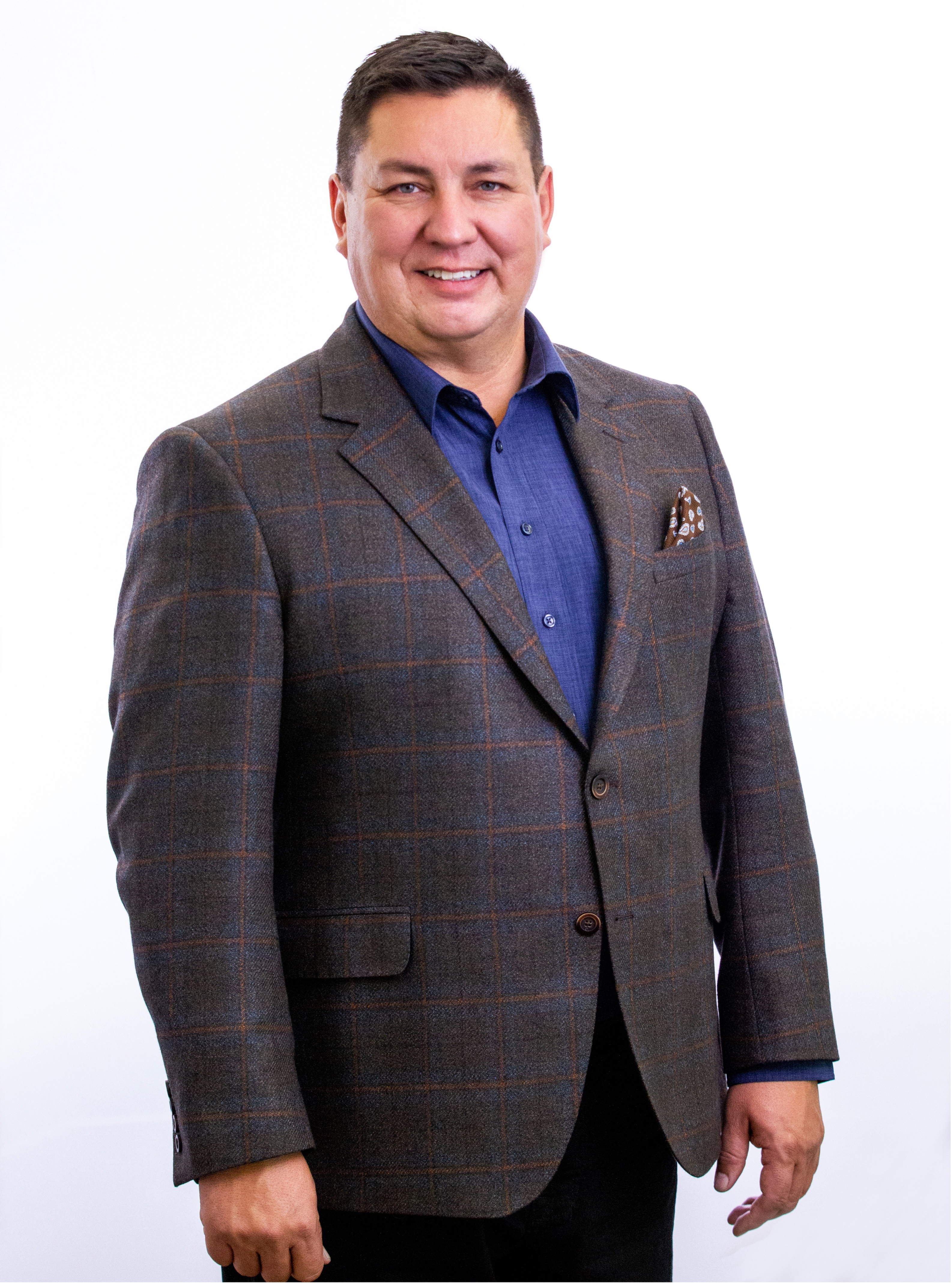 Guy Lonechild (White Bear First Nations — Treaty #4) serves as President and CEO of First Nations Power Authority (FNPA), an organization that is the first its kind, connecting both Indigenous and industry leaders in renewable and alternative energy development. He served as Vice-Chief and Chief of the Federation of Saskatchewan Indian Nations (1999-2008 and 2009-2011), where he oversaw the 25-year Economic Development Strategy.
Before entering politics, Guy served in various capacities as band administrator and private consultant to First Nations in Business and Community Development. He holds a Master of Business Administration in Strategic Leadership from Cape Breton University and an Associates Degree in Golf Complex Operations Management.
Benjamin Thibault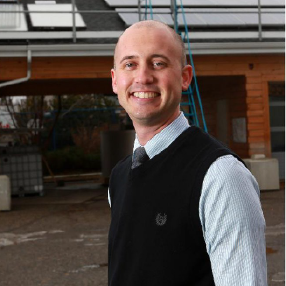 Ben Thibault is a policy and regulatory expert with over a decade of strategy, advocacy and implementation experience related to climate, electricity, and renewable energy policy. Ben acts as a consultant and advisor on a variety of renewable energy and cleantech policy and market intelligence initiatives. As electricity program director with the Pembina Institute, he led a successful multi-stakeholder campaign to phase out coal power in Alberta. He served as the senior policy advisor to the premier of Alberta and her cabinet and managed the 2016-2019 implementation of the Climate Leadership Plan, helping to kick off Alberta's private sector renewable energy procurement market.