Buyers' Breakfast at GLOBE Forum
March 30, 2022 7:15 am - March 30, 2022 8:30 am PST

-

Vancouver Marriott Pinnacle Downtown Hotel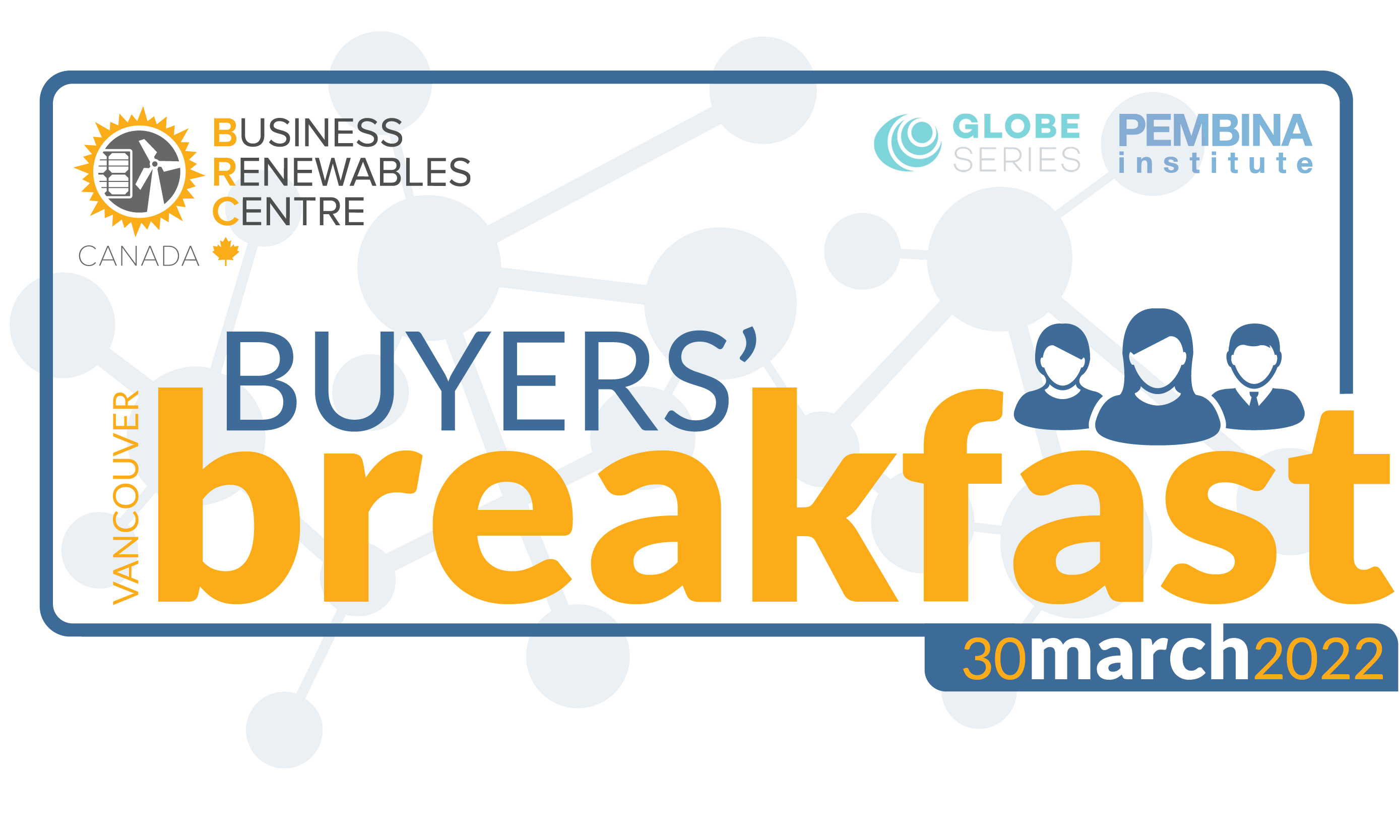 Renewable energy is on the rise in Canada, with renewable energy power purchasing agreements (PPAs) made by private investments surging eightfold in 2021 compared to 2020. An estimated $3.7 billion will be invested in Alberta's renewable infrastructure construction by 2023, creating 4,500 jobs as a result. The time to get involved in Canada's renewables market is now.
Note: Eventbrite ticket sales for this event close at 12:00AM on Thursday, March 24th. If it is past this date but you are still interested in attending, please email Sarah Nason at sarahn@pembina.org!
Why should I attend?
Gain insights and take advantage of an open Q&A with experts on renewable energy purchasing in Canada, including experienced buyers in the Canadian market
Learn more about BRC-Canada, including our educational resources on renewable energy purchasing in Canada, upcoming networking and learning opportunities, and our exclusive community benefits
Network with other renewable energy buyers and BRC-Canada experts to help advance your organization's renewable energy goals
Who is this for?
If your organization is interested in covering your electricity load with renewable sources, this event is for you!
The event is suitable for energy buyers in corporate, local and provincial government and institutions, particularly for Energy Procurement Managers, Sustainability Managers, CFOs or Finance Managers and Legal and Contracts Managers.
Speakers
Geoff Pegg, Head of Sustainability and Environment (TELUS)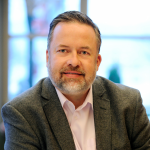 Geoff has established TELUS' long-term climate change and waste diversion goals, targets and action plans, including negotiating four Power Purchase Agreements for renewable energy in Alberta. Geoff also initiated TELUS' leading practice of linking executive and team member pay to sustainability objectives and created TELUS' innovative National Sustainability Council.
In 2020, Geoff was elected to the CBSR and GCNC Board of Directors and has been honoured twice as a member of the Clean 50 for leadership in sustainable development and clean capitalism in Canada. He is a member of BRCC's advisory board.
Julia-Maria Becker, Senior Manager of Sustainable Enterprise Operations (Royal Bank of Canada)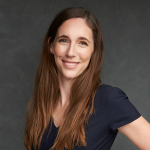 Julia focuses on supporting the implementation of RBC's Climate Blueprint. Her expertise is in emissions reductions policy, corporate procurement of renewables, and stakeholder engagement strategies. She has worked with governments (provincial and national), utilities, industry associations, and companies from across the energy sector. Before joining RBC, Julia was the Alberta Clean Economy Director at the Pembina Institute, leading the Business Renewables Centre Canada.
Julia is a member of the BRCC advisory board, sits on the board of Student Energy, and has received various awards for her leadership in transitioning the energy sector.
Anamika Mukherjee, Director of Innovation Gateway (Cenovus)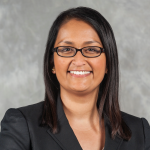 Anamika leads technology and innovation to enable Cenovus to become a net-zero carbon, cost-effective, reliable and ethical energy provider in Canada's energy future. She specializes in enabling affordable and sustainable energy systems, stewarding business executives through complexity to solutions through clear strategies, and accelerating commercial deployment of new technologies.
Tristan Evans, Manager of Developer Services (LevelTen Energy)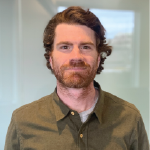 Tristan supports North America's largest network of renewable energy developers to ensure their projects reach the fast-growing pool of clean energy buyers via LevelTen's Energy and Asset Marketplace. He has overseen gigawatts of successful processes. Prior to this, he launched the sustainability initiative at a large corporate and spent six years in Beijing working in corporate strategy at one of the world's largest wind OEMs.
---
Thank you to our Sponsors
Thank you to RES Canada and EDF Renewables! Our event programming would not be possible without the support of our sponsors.